HOTEL PANORAMA FROM 2017r.
High quality services.
Hotel " Nowa Panorama" is a unique place where you can rest from the hectic and bustle of everyday life. Attractive location, homely atmosphere, delicious food and helpful and qualified staff encourage you to take advantage of our offer. We offer you 48 beds in 20 rooms. One of them is adapted to the needs of the disabled. Each room has: TV, telephone, free wireless Internet access and a bathroom with a shower cubicle. Take advantage of our rich offer and helpful staff. Rest and relax, learning about the centuries-old history of the city of Krakow.

Our hotel is located less than 3 km away from Wawel Castle, Old Town and Kazimierz district. Nearby there is also the Sanctuary of Divine Mercy in Łagiewniki and the Campus of the Jagiellonian University. Near the hotel there is Zakrzówek lake and Twardowski Rock Park. A few minutes walk from the hotel there is a Kaufland store. It is worth mentioning that near the hotel "Nowa Panorama" is a direct access to the node, so that you can easily reach the place of your choice.

We provide a rich breakfast offer, free parking and assistance in organizing local guided tours to help you discover the history of Krakow. Our facility accepts pets (with a surcharge of 40 PLN per day). We offer free stay for infants and children under 5 years of age.

Interestingly, when you choose the hotel "Nowa Panorama", you will get 15% discount to Aqua Park and 10% discount on Thai massage, which we provide in our hotel rooms, after prior appointment with a masseur.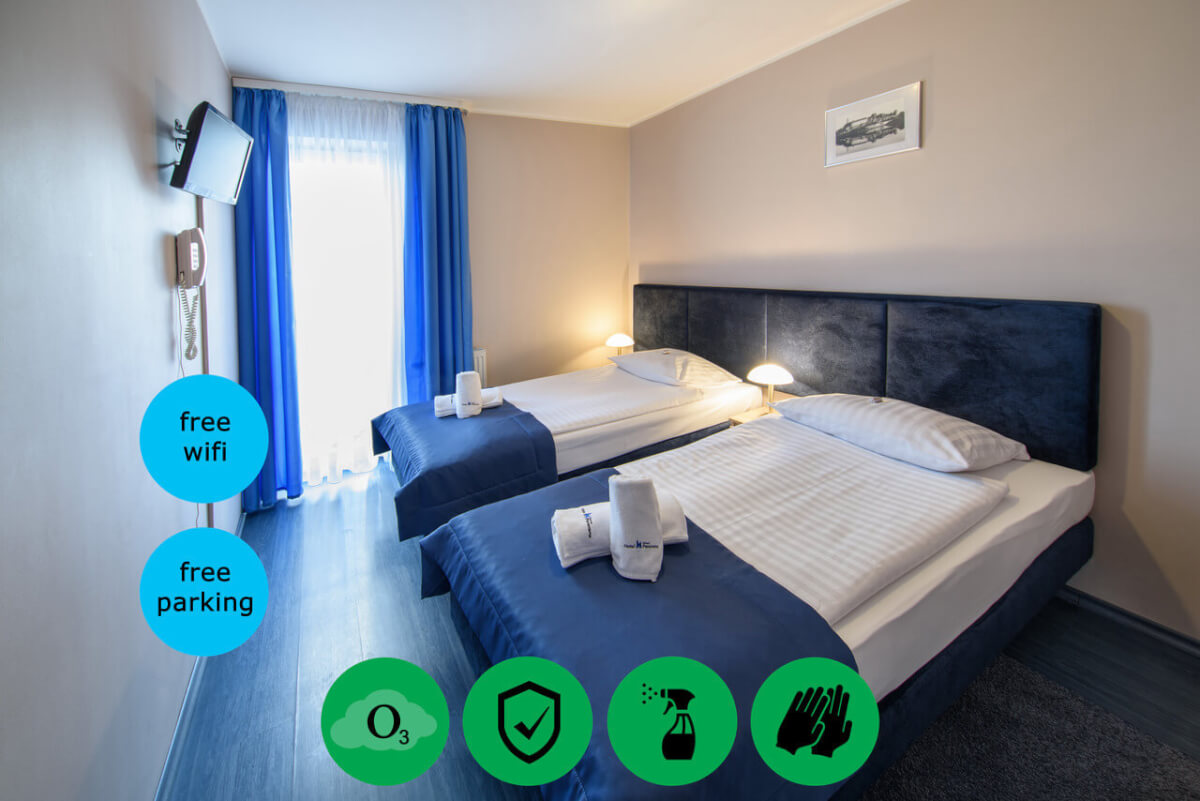 Przeczytaj o nas również na: